TVS King Green

The TVS King Deluxe offers better safety and better Performance than any three-wheeleer in its class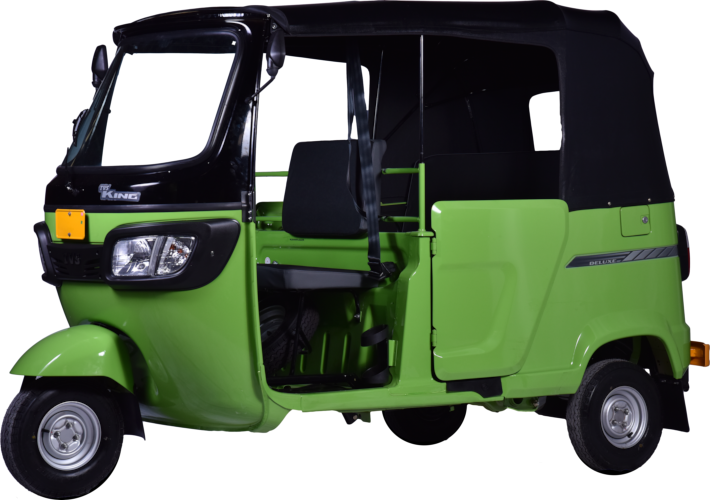 TVS Kargo Box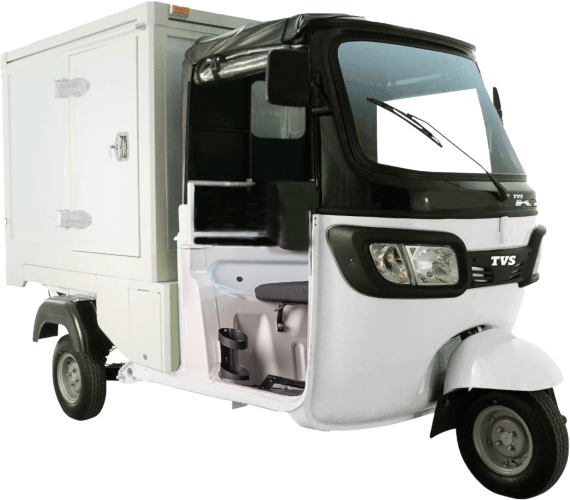 Ideal for couriers and local deliveries, fuel efficient
The Right Business Partner
TVS King Yellow

The Number One Three-Wheeler for Performance in the Philippines
The New TVS King with Doors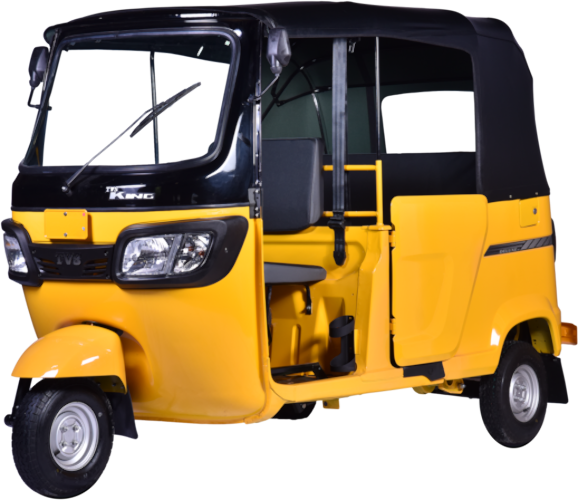 TVS King White

The Safest Tuk Tuk just got safer
Ladder Style Chassis . Crumple Zone . Car Type Headlamps . Taller Passenger Doors
Slide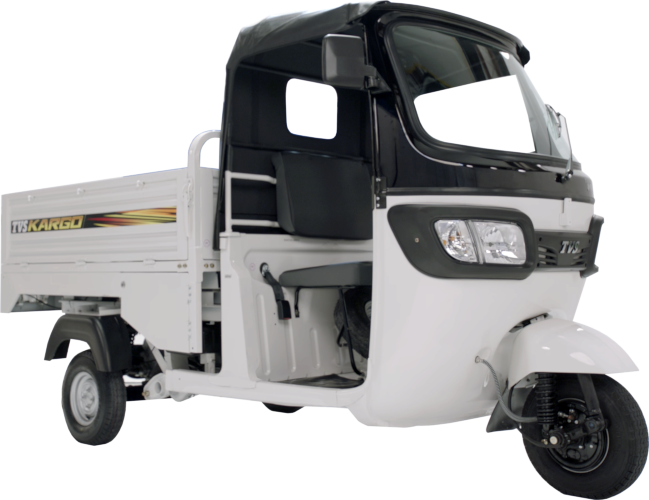 A Fuel Efficient Delivery Vehicle
TVS King For Sale
Tuk Tuk 3-Wheelers offer the full range of TVS King for sale. When you purchase a TVS King from us you are buying from the experts with a passion for Tuk Tuks of over 40 years. We not only sell TVS King we do our best to offer the best aftersales and customer service.
Why choose a TVS King?
The most noticeable difference between the TVS King and other top brands of three-wheeler is how easy it is to select reverse gear. Other benefits our faster hill-climbing, quicker acceleration, stronger body, built-in crumple zone for safety, car style headlights and taillights.
With the TVS King Deluxe you also get 2 years warranty or 18,000km, a Robust Chassis Mounted Bumper, Stronger Body, Dura Life Engine for longer use and better reliability, more comfort for passengers and driver
plus a Built-In MP3 player and Radio.
Tuk Tuk 3-Wheelers are experts at three-wheelers and experts on TVS. So they are the best place for TVS three wheeler sales.