In Part Two we look at Signalling something that many in the Philippines do not do at all or often do incorrectly.
They are Not Turn Signals
The lights on a vehicle that is to signal what manoeuvrer you are going to do are often incorrectly called "Turn Signals" in the Philippines.
The correct name for them is "Indicators" the reason they are called Indicators is they should be used to indicate what you intend to do.
Table of Contents
Why Does the Name Matter?
It matters because calling them turn signals suggests that they are used only when making a turn and while they are used when making a turn there are many times when they should be used when not making a turn.
We strongly believe that the lack of use by many drivers in the Philippines is down to them incorrectly being named turn signals which lead drivers to think that is the only time to use them.
So from now on in this article, we will refer to them by their correct name Indicators be used?
You can see from that list that turning is not the only time they should be used.
Signaling when should you signal
Moving off
Stopping at the side of the road
Changing Lane
Overtaking
Passing a Parked Vehicle
Turning at junctions
On roundabouts
Moving Off
When moving off you should check your mirrors, signal (Indicate) left, check your mirror again and then make your manoeuvrer to move off.
The reason you should indicate when you are about to move away is it lets other road users and pedestrians know what you are going to do.
Don't forget to cancel the indicator once you have pulled away.
Stopping at the side of the road
This is one that I see hardly anyone does in the Philippines, or they will often put hazard warning lights on as they are about to pull over which is illegal.
Before pulling over to stop beside the road, check your mirrors indicate right and check your mirrors again to make sure any vehicle behind you is aware of what you are going to do.
The reason to indicate when stopping so anyone behind you is aware and can leave a gap and start to manoeuvrer to go past you, it also gives them time to indicate so they can warn other road users that they are going to move out to pass you.
Changing Lane
Every time you change lane you should without fail, indicate in plenty of time to warn drivers that you are about to change lane.
As always it should be mirror, signal and then manoeuvrer.
Motorcycles are some of the worst offenders of not indicating when changing lanes which is crazy as they are the most vulnerable when changing lanes.
I often have people say they don't indicate when changing lanes because some people speed up to try to stop you from changing lanes. While this is true some do speed up to stop you, it is also true you should never drive in a way dictated by idiots.
It does not matter if you are changing lanes to the left or to the right always indicate, if other road users know what you are doing it keeps you safer.
Passing a Parked Vehicle
In all my years of driving, I have seen so many accidents caused by people not indicating when passing a parked vehicle.
Accidents caused by people not indicating to pass a parked vehicle take two forms.
First, a vehicle following them is unable to see the parked vehicle you move out to pass it without indicating and they go straight into the back of the parked vehicle.
Sometimes this will push the parked vehicle into the person that passed it without indicating.
The second is because the person in front of them failed to indicate to pass the parked vehicle they swerve at the last second and hit an oncoming vehicle.
I saw one like this where a truck hit a car with a family of five in it, it is an accident that has played on my mind for years. We managed to get two of the children out, but sadly they no longer have a mother or father and they also lost a brother in the accident.
If only the van in front of them had indicated they would be alive today.
So always, always indicate to pass a parked vehicle.
Turning at junctions
No matter if you are joining another road or you are turning off onto another road always indicate.
Turning Right: Check your mirrors, indicate, right move to the far right side of the road, keep indicating check your mirrors again and turn, once and only once you have completed the turn should you cancel the indicator.
Please note: You should never make a right turn if you are not in the right-hand lane. In other words, you should never be in the left-hand lane or the middle lane when turning right.
Turning Left: Turning left is always the most dangerous turn so a lot of care should be taken. Indicating is most important when turning left as-is your position on the road.
If it is a single lane road move slightly to the right of the centre remembering to check your mirrors and signal before making your manoeuvrer to the centre.
If there are two or more lanes mirror, signal manoeuvrer and move to the left-hand lane ready to make the turn. If the road has more than two lanes do the mirror, signal manoeuvrer for each lane do not cut across the whole lot do it one lane at a time.
Do not cut the corner, you should be square to the lane you will be turning into before you make the turn.
Never when turning left go past the centre of the road. Many accidents are caused by people cutting corners when turning left.
Roundabouts
I am not going to advise you on how to indicate on a roundabout in this section as there is so much confusion on roundabouts in the Philippines it needs an article to itself.
All I will say is if turning right indicate right before you enter and keep indicating right until you finish the turn.
If going straight don't indicate until you are past the exit before you turn then indicate right.
If Turning Left indicate left before you enter, then when you pass the exit before you turn indicate right.
Mirror Signal Manoeuvre The Correct Way To Drive Part 1 Mirrors
The Author has been interested in Tuk Tuks for over 40 years. His passion for Tuk Tuks started in 1979.
Allan has a huge amount of driving experience and knowledge of the laws and rules of the road. You would be hard-pressed to find anyone with more experience.
He was a professional Heavy Goods Vehicle Driver for over 30 years and in that time drove over 5 million kilometres, in 11 different countries.
He has been on many driving courses in his life which include courses for safe driving, defensive driving, advanced driving and fuel saving. He also has a Certificate of Profesional Competence in International Road Transport Management, part of which included learning Laws, Rules and Regulations of the Road most of which come under the Vienna Convention on Road Traffic and the Vienna Convention on Road Signs and Signals.
He also spent 4 years researching the laws on Three-Wheelers in the Philippines.
Allan is very keen to share his driving expertise and knowledge to help road users in the Philippines become safer drivers.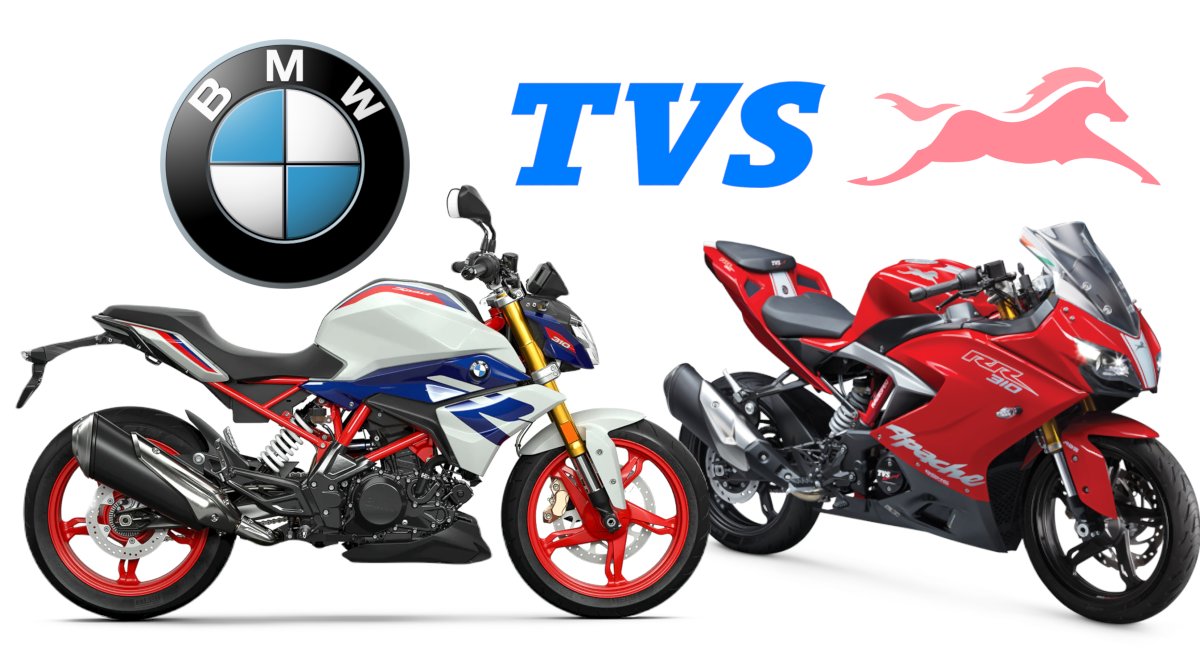 TVS and BMW Motorrad: A Strong Partnership for the Future If you're a motorcycle enthusiast,…